NEBridge - Feedback from Players: since October, 2022
At the beginning of every month the Regional Director, Mark Aquino, sends out congratulatory emails to New England bridge players who have advanced in rank during the previous month. Some of them send responses, and Mark selects a few of the most interesting ones to be posted on NEBridge.org. Below are a few memorable ones from players who achieved a new rank between since October, 2022.
---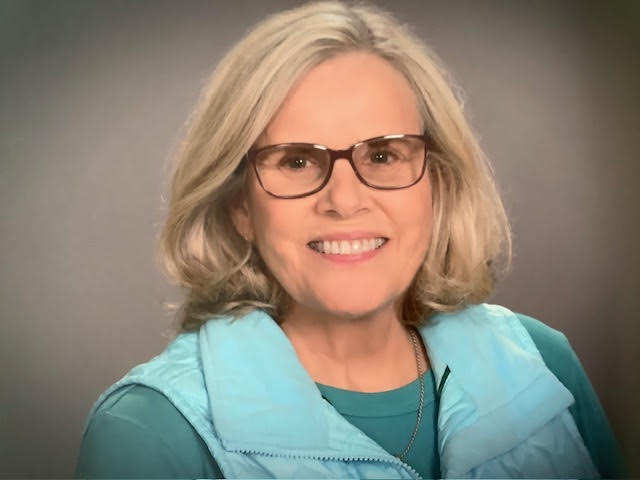 Each milestone I reach is an exciting benchmark in my duplicate bridge journey.
Both of my parents were life-masters, and Bridge was important part of their lives together. They were very successful both locally and regionally. However, they didn't allow any of their children to play bridge until we graduated from college! As a result, I didn't start playing regularly until I was a Grandmother. I'm grateful to Dottie Kelleher and Horace Grover who run our local bridge clubs, and all the regular players who attend these games. My fellow players have explained conventions and offered support regularity so that my learning is ongoing. The Portland groups are a friendly and active bunch. I'm grateful to my regular partner, Russ Glidden, who shows patience and good humor even when I don't. I'm also grateful to David and Sally Magee, who originally taught us the game. I think the only secret to success is playing a lot of bridge. Luckily I have a tolerant husband, Hank, who encourages me. This includes playing online as well as in person. I also like to read the newspapers columns on bridge and taking the bridge quiz and see how well I compare to the experts. Most of all, I'm grateful to all the kind and wise players who have offered supportive advice along the way in a gentle and helpful manner.
---
Thank you for your kind consideration. You are very thoughtful. It's been an unexpected journey since I took my first bridge lesson over 25 years ago. Little did I expect friendships, romances, and travel all tied to my love of this game. I have been most fortunate to have wonderful (and forgiving) partners and mentors that have helped me accomplish this honor.

Ciao,

Natalie Bassil
---
My journey began in September, 2022. I had waited 6 months for the next available bridge lessons at The Warwick Bridge Club in RI. I received private lessons from the Director there, Robert Garfinkel. My lessons consisted of 10 two hour sessions where I learned to play duplicate bridge. Since I was the only student, I never got to play a game. At the end of November Bob suggested that I play with his Wednesday night group. It is a smaller group and it would be a good introduction to the game. Bob was going to be my partner and would "carry me". When one of Bob's regular players, Jane, arrived that evening, she told him that her regular partner was unable to come. Bob said, "no problem, you can play with Donna". I was flabbergasted and informed Jane that I had never played before. Her response was, "no problem, I am very patient and do not get upset". True her word, she was wonderful. I could not have asked for a better person to introduce me to the game. We had an okay night with some wins and losses. I was encouraged at the end of the night when she informed Bob that she would play with me again.
In December, one of the Wednesday night players along with my very dear friend in Long Island, Pat Lessard, told me about another bridge group in RI for new players. It is The Viking Bridge Club in Portsmouth. The Director there is Susan Miguel. I contacted her and she suggested that I come to her Thursday game. This was a wonderful suggestion as I was able to play with people on my level. In addition to playing, Sue gives a brief lesson before playing which is extremely helpful. She has the ability to explain a complicated game to new players with style and humor. She runs the Viking Bridge Club in a relaxed and confident atmosphere. New members are always welcome and can be assured that they will always learn something from her.
I continue to play at both bridge clubs. Wednesday nights are more challenging and have a wonderful partner there, Norm, who is very patient with me as I learn all the nuances of this complex game. Thursdays I continue to receive instruction on new conventions and strategies on playing. In addition to these groups, my friend, Pat gives me weekly private lessons and we discuss issues I encountered while playing on both days. I have been extremely fortunate to have encountered players in both bridge clubs as well as Pat, who are willing to give me constructive criticism and have helped me improve my game. I love the game and look forward to improving!
Donna Schupack
---
To paraphrase a famous quote (attributed to Thomas Edison), my journey to achieving Sectional Master status has involved a fair amount of inspiration as well as a lot of perspiration.

I had played a little bit of bridge in college, stopping for 45 years to pursue a career as a software engineer and raise a family. Eventually I retired, the kids grew up, and, sadly, my husband died suddenly in 2018. A friend encouraged and even inspired me to get back to playing bridge. But it took quite a while before I became committed to the game. I first tried reading a bridge book, but that didn't motivate me too much. Then I discovered bridgebase, and I started practicing online. Finally, after several months, I felt comfortable enough to start playing face-to-face bridge.

My next step was to start attending the Newcomers Group at Family Friendly Bridge in Arlington, MA. I went almost every Thursday morning for about a year. Bob Gaudet, the director, was certainly a great inspiration to me. His combination of mini-lessons, supervised play, and awarding of masterpoints really motivated me to learn more about bridge. He also encouraged me to start attending local sectional tournaments.

But then, in March 2020, covid came to town, and nothing, not even bridge, would ever be the same. All the clubs closed during covid, forcing everyone to start playing online. Online play was a blessing in disguise, of course, since there was nowhere to go and nothing to do during covid. So I started playing more often, sometimes with some of my original partners from the Newcomers Group, and other times with some more experienced partners whom I met on the bridgebase partnership desk. Before long, I found myself playing 4 times a week! All that playing during covid resulted in my further honing my bridge skills and winning even more masterpoints. Next, I focused on playing in some Silver Linings games in order to meet the Sectional Master rank requirements. Happily, my Sectional Master goal finally became a reality!

In summary, in a little over 4 years, I went from being a beginning bridge player to a competitive intermediate-level player. My advice for newer players is this: make bridge a regular part of your schedule. Seek out lots of different partners. You will be amazed at how much you can learn from playing with a variety of bridge partners. And don't be afraid to be competitive. Always be open to a new challenge! Strive to play in games and tournaments at a level that includes players who are a little stronger than you. Will you make mistakes in bidding and playing? Of course you will! But, over time, you will start to notice that you are making fewer mistakes, gaining confidence, getting higher scores, and piling up masterpoints!

And you will have tons of fun along the way!

I'm glad I started my bridge journey and hope to continue it for many years to come. I wish all newer players the best of luck as you start or continue on your own bridge journey!
Nancy Rosenfield
---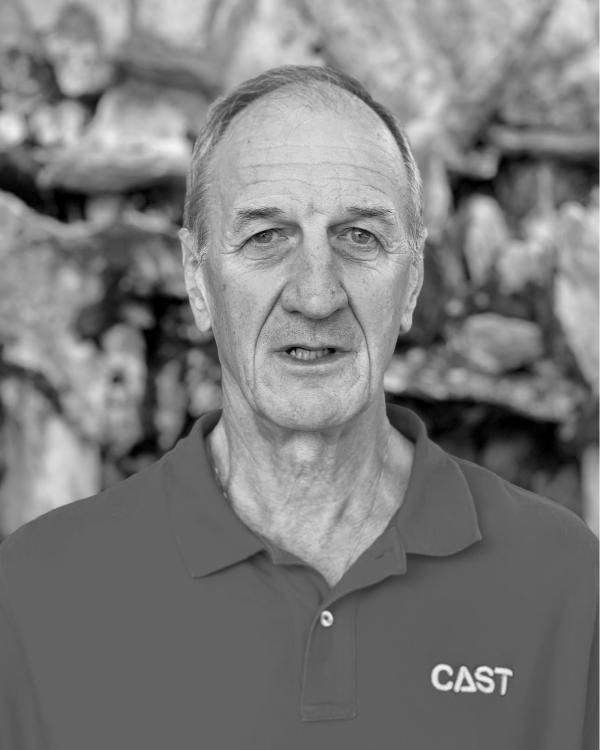 I had been out of duplicate bridge since the mid 90's due to work and family obligations. In 2013 my wife and I were on a cruise to the Galapagos Islands. On the cruise was a woman named Liz Randall. Liz was and is a long time bridge teacher from Long Island. We started talking bridge and she encouraged me to take it up again as I was entering semi retirement. A few months later she introduced me to BBO and we played a few games. I still didn't jump back in until I met my old partner from the 90's and we decided to give it a go in late 2015. The reason I mentioned Liz (I still play a bit with her on line) is that she saw your name in one of the online games and mentioned that she once shared a cab with you and your son way back in 2000 (or thereabouts) at an NABC. I doubt if you remember such a chance encounter, but it makes for a good story.
Anyway, thanks for the notice. I'm a once a week player except for the occasional tournament. I have mostly played in the old games at the Newton temple and Westwood. I now play at Bay State mostly and occasionally at Family Friendly.My old partner is no longer around and it's been a scramble this year to find someone who can put up with my irregular schedule. Which brings me to a point. With the FtF games getting smaller it would be really nice if the district or someone ran a partnership desk kind of thing. I have done a lot of walkins, but that's tough for someone with my experience to pull together a card in 10 minutes or so.
Bill Finch
---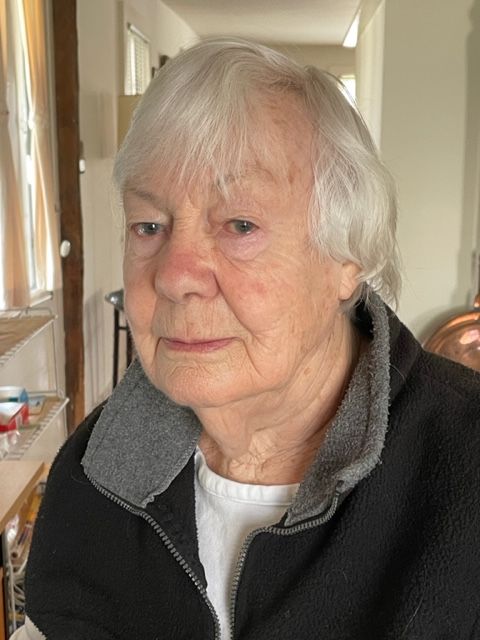 My bridge began in the UK playing social bridge with Culbertson and then ACOL rules.
When I moved to the USA I learned to play duplicate bridge playing 2/1 and won my first gold point at the Rye Town Hilton tournament and I was hooked!
I am a member of the Newtown Bridge Club and I am grateful to the Club and all the players who have helped me reach the level of Ruby Life Master.
Caroline Molyneux
---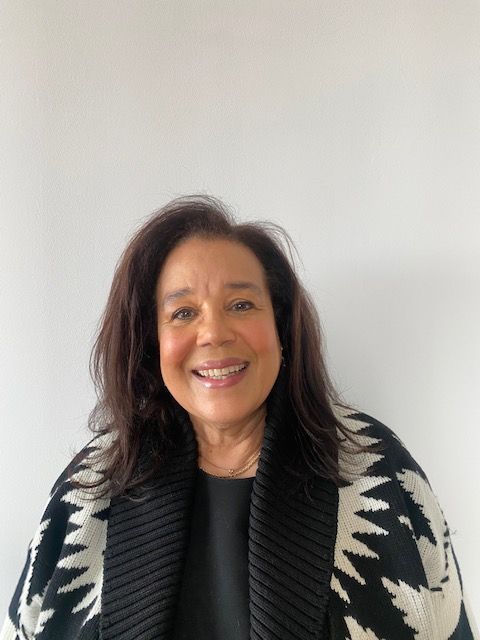 Thank you so much for your kind email. I am so pleased to have reached this level - I remember as a complete newbie wondering with my friends whether we'd ever reach Life Master. Secretly, I set personal goals and was pleased when I met them. I have also been so very fortunate to have been mentored by some of the very best in bridge. I played with Harold Feldheim for many years and I know he would be thrilled by my recent achievement. After Harold died I began playing with Brian Glubok and Bob Lavin. And then Covid hit, with lock downs and the end of face to face bridge for me, for several years. I began playing online which took a fair amount of getting used to. At the same time Brian introduced me to some outstanding players: Alex Kolesnik, Walt Schafer, Joe Grue and Ron Smith all of whom I began playing with in virtual clubs, BBO games and online tournaments. Playing with and learning from world class players has been an unparalleled experience for me.

I have begun playing face to face tournaments again. Sadly, there are few brick and mortar clubs in my area and I, as I'm sure others do, find it difficult to rearrange a schedule based on online play to include face to face games. I don't know how the ACBL can help clubs regrow attendance. I miss playing face to face tremendously and hope those days will return.

Thank you again,

Jill Fouad
---
I played bridge in college. After graduating from Queens College, I taught for several years before my first son was born. Resuming my career after my children were born, I joined the computer industry working her way up from programming positions into management before I retired. My husband, Barry, and I have three sons, 8 grandchildren, 4 great-grandchildren with 2 more due in April and a 13-year-old "designer mutt", Zoey, a cross between a Bichon Frise and a Papillon.
For many years I ran a marathon group of bridge players in Trumbull and Shelton. I joined Newtown Bridge Club in 2016. There I re-met Susan Fronapfel with whom I had worked for several years and began to play duplicate. My regular partners are June Steigler and aureen Gordon for online and in-person games. I am competitive and like to win, but I don't let it bother me when I don't. I enjoy bridge because "It gets you out socially, keeps your mind alert and exercises your brain!"
One item would be more opportunities to win silver, etc. I needed .02 silver, a ridiculous amount and not many ways to close that gap.
The other thought would be to have STaC wins available somewhere. It's been almost a whole month since the game and the CTBridge.org website was not working.
Linda Diamond
Trumbull, CT
---
I started playing bridge when I retired 11 years ago. My life had always been about work and family with very little time for me, which is not unusual for a working mom. I was lucky to find my first bridge teacher, Karen Barrett, who taught bridge to beginners in Darien, Ct. She was patient and encouraging. It was there where I met my regular and steady partner Meredith Stravato.
After playing together for years, Meredith and I were approached by world class bridge expert Richard DeMartino of Riverside, Ct., who graciously offered to mentor us. He was impressed by our strong desire to learn and he wanted to give something back to the bridge community. We couldn't believe our lucky stars. Rich has been our mentor/teacher for the last 4 years and what we have learned is immeasurable.
It was during the pandemic, with limited activities, that I earned most of my points playing on BBO. I got my Life Master and Bronze Life Master awards simultaneously, in Providence, RI. And 2 months later I earned my Silver Life Master award. I'm very proud of what I've accomplished and learned, and especially fulfilled by the friends I've made along the way.
Helen Donohue
Greenwich, CT
---
Most of my life I played non-sanctioned social and team duplicate games. I did join ACBL back in the sixties and earned about 60 master points in local games in New Jersey, before dropping my membership due to work and other constraints.
When I retired to NH, in 1996, I started playing again in a non-sanctioned weekly game in New London run by Ted Fulton. There I met many nice people who were also good bridge players. I still continue to play in that game every week.
About 10 years ago I was introduced to the Eastman Bridge Club run by Jane Verdrager. There I met more nice people who were also good bridge players. Since Eastman is a sanctioned game, I rejoined ACBL and became grandfathered under the old rules for Life Master at 300 points. While at Eastman I formed a partnership with Dick Tracy, among others. After a few games with Dick, he told me, "You should be a Life Master". I thought that would be impossible at my age, but Dick persisted and convinced me to play with him in some sectional and regional tournaments. We did pretty good and won an open pairs regional at Warwick for some gold. Then, just before the pandemic, we got more gold by winning the team of four event at a regional with Dick, Karen Hewitt, and Steve Randall. That put me over the top for Life Master.
Since then, I have played mostly on line in an assortment of tournaments, playing with many partners, but especially Dick Tracy, who has been instrumental in my success.
David Donovan
New London, NH
---
I learned bridge in college in 1976 but did not play duplicate until 1981. I began in local clubs like most people. I started playing in area Regionals and some Nationals in 1984 and have had modest success ever since, slowly accumulating Masterpoints. My most successful partnership has been with Larry Bausher of CT since about 1990. He was happy to play the relatively simple strong club system that I developed and we've been playing it with few changes ever since. I do have a published Lebensohl variant that some top players have adopted called Advance Lebensohl which is essentially a transfer system after one notrump interference. I intend to continue playing bridge going forward when I'm not playing golf which has been my main hobby for many years.
Glenn McIntyre
Bedford, MA
---